Enhance and stabilize the recordings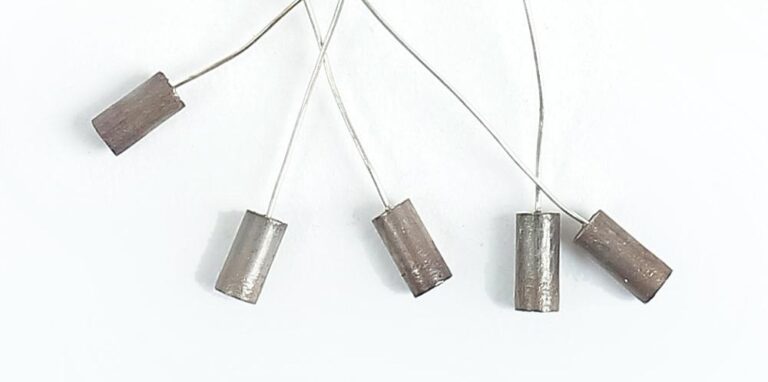 Silver/silver chloride (Ag-AgCl) is recognized worldwide as a stable, low noise reference electrode. It is reversible, which means it can pass an electric current without changing the chemical environment in the immediate vicinity of the electrode. These sensors are less prone to artifacts than metal electrodes.
Pellet sintered silver/silver chloride (Ag/AgCl) electrodes are made from very finely powdered high purity silver and silver chloride. They are mixed in a specific ratio and compacted into the electrode body at very high pressures. The resulting pellet is relatively thick (upto 2.0mm) and never needs to be re-chloridized because it is homogenous.
Fine grain, homogeneous mixture of Silver-Silver Chloride
Sintered to increase electrode/electrolyte contact area
Reusable via resurfacing or re-shaping by sanding, cutting, drilling and filing
Non-polarizable
Do not require chloriding
High precision, low noise, low impedance
The only material that meet the requirement of the event-related potentials measurement
AC impedance: ≤25 Ω.cm²(10Hz)
DC Offset electric potential: ≤180 µV
Potential drift: ≤180 µV per hour
Noise: peak value ≤1 µV(1Hz)
2.0 mm dia. x 4.0mm pellet, 5.0mm silver exposed wire
Other size available upon request
Currently no downloads available